Sometimes you reach a point where You feel like you just need to make some changes

 Counseling is about getting the help you need to make changes that lead you in the direction you want to go

More Calm
Less Stress & Anxiety
Better Relationships
A Better Attitude
More Contentment
Improved Mood
Release from Depression
Moving through Grief and
Beyond PTSD or Trauma
Overall,

Feeling Better

about Your Life.
If you are dealing with anxiety, PTSD, depression, substances, relationship or career, we will work collaboratively to empower you to find direction, create a path, and use the skills necessary to navigate to where you want to be – with compassion, and at a pace that fits you.
Whether you are thinking about changing a particular area of your behavior, mood, communication, relationship, or career, as your professional counselor I value the opportunity to utilize my experience to assist you in making the changes you want to see in your life.
Whether face to face at my office, or through secure teletherapy on-line counseling, my rates are reasonable, with a location convenient to Pinellas, Tampa and Sarasota.
Of course, secure, convenient tele-health sessions are available from the comfort of your home or any  place, anywhere in Florida. Now therapy is more convenient and available than at any time previously! Your schedule is accommodated with flexible on line or in office appointments that fit your needs.
Call (727) 341-9397
Collaboration Avoids Overwhelm
Counseling is a collaborative effort. It allows you to view a problem without feeling overwhelmed because you have support to help you recognize and reinforce existing strengths, and move through difficulties.

You learn to cultivate new skills that empower you to change old, unwanted patterns of thought and behavior which no longer serve you. 
My psychotherapy approach is caring and holistic. Deep listening includes Heart, Mind, Body & Spirit; honoring logic, emotion, and neuro-physiology (mind-body) with the goal of improving and optimizing your whole being.
Experience Counts
You can rely on my more than two decades of professional experience in dealing with anxiety, depression, PTSD or trauma, career or relationship.
I bring advanced training and the latest research in emotional wellness, mindfulness, healing strategies, neuro-biology, holistic well-being, and Gottman relationship methods to address your issues.
Leading-edge, evidenced-based healing strategies help you move beyond micro or macro trauma, and unwelcome habitual thought patterns and behavior.
Up to date methods such as EMDR, ART (watch this video), IFS, EFT, Mindfulness, CBT, and more are utilized to help you heal, restore, enrich, enliven and grow.
The foundation of my practice is caring, personalized, professional counseling and therapy services for all stages of your life, not just when you are in crisis.  A counselor is there when you need them.

Services tailored to fit your needs

Call (727) 341-9397  –  We can talk about how you can:
° Cultivate strengths & discover solutions
° Restore serenity
° Build confidence
° Heal trauma, blocked issues, PTSD, grief
° Learn to identify and safely manage anger
° Build emotional intelligence & resilience
° Become more empowered & authentic 
° Develop effective communication: as a couple, at work,  and with your family and friends
° Learn Mindfulness Skills to increase focus, clarity, creativity & compassion
° Help manage pain
° Find direction in personal growth and career
 You'll have support for being more of your

best self
– from the very first visit.
DayQuest Life Counseling Is
Strength-Based,

Mindful
& Life Affirming



For a No-Cost, No-Obligation Phone Consult
It can be a good idea to speak with the therapist you are considering for services to get a feel for who you will be working with. Contact me and we'll talk about what you are dealing with right now. If you don't get me, please leave a message, and I'll be in touch as soon as possible. If you prefer a text response let me know in your VM or email.

I'll be glad to answer any questions you may have about methods, qualifications, fees, location, appointment availability, etc. 
You'll have an opportunity to get a feel for my style and methods. I'll learn more about what you need. I want you to get the help you need.
Cross Platform Services
Person to Person at my office in St. Petersburg, Florida
On-Line Tele-Therapy –

Secure Video or Phone 
Corporate Training and Presentations


International Coaching
Please contact me to schedule your first session. 
Thank you,
Michael E Whalen M.A., LMHC
Click HERE to Book Appointment or No Cost Brief Consultation
---
---
Michael E Whalen M.A., LMHC   DayQuest Life Counseling
St. Petersburg, Clearwater, Tampa, Sarasota, Florida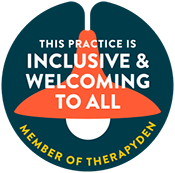 google-site-verification: googled96765199f094f9c.html
---